David Leventhal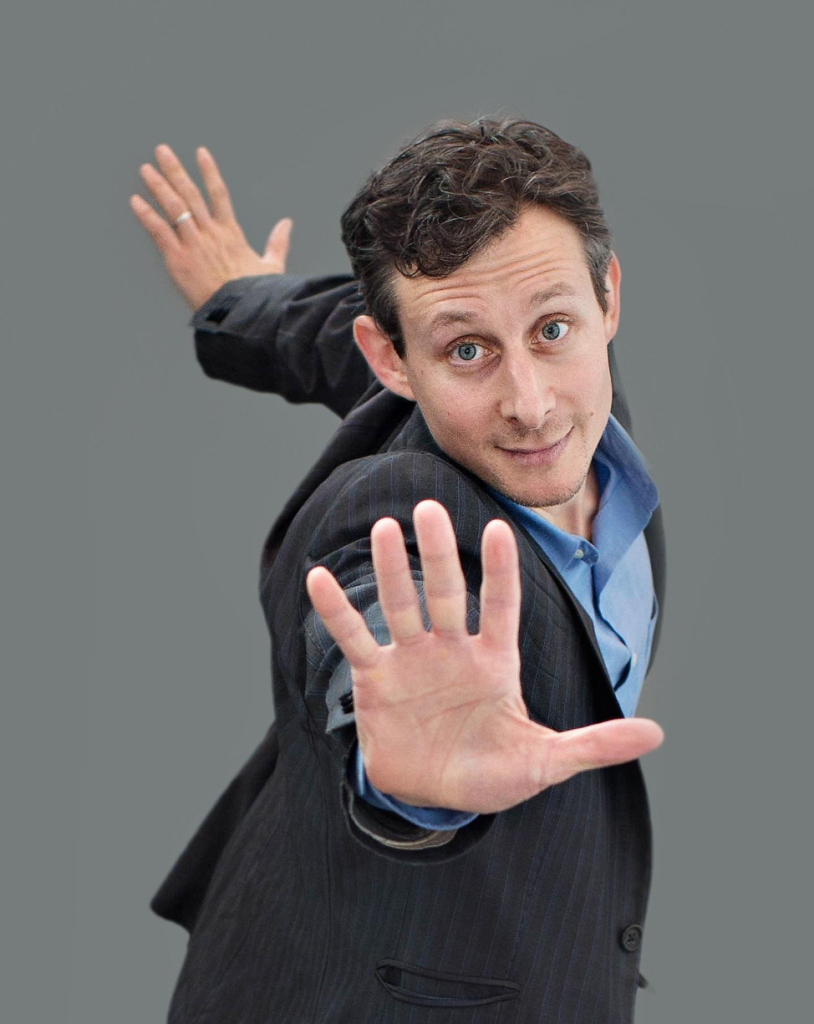 David Leventhal former professional dancer with Mark Morris Dance Group. Dance Educator and Program Director specialising in designing and delivering dance programs for people living with Parkinson's Disease.
David Leventhal danced with the Mark Morris Dance Group from 1997-2011. During that time, he appeared in more than 40 of Mark Morris' dances, including 19 world premieres, performing principal roles in Mark Morris' The Hard Nut, Prokofiev's Romeo and Juliet, on Motifs of Shakespeare, and L'Allegro, il Penseroso ed il Moderato. He received international critical acclaim for his interpretations of these roles. He worked extensively in opera, performing in Morris' productions for the Royal Opera, Covent Garden, English National Opera, New York City Opera, and the Metropolitan Opera. His work with the company has also involved several television appearances, including Live from Lincoln Center on PBS (2007), a Richard Rodgers celebration on PBS (2002), the Kennedy Center Honors on CBS (2000), and the UK's South Bank Show (2001). He received a 2010 New York Dance and Performance Award ("Bessie") for his work with the Mark Morris Dance Group.
He is on the faculty of the Mark Morris Dance Center, where he has taught all levels of ballet and modern dance. He has taught technique and repertory classes for students of all ages at schools and universities in the U.S. and abroad, including Urbana School District, UCLA, UC Berkeley, UC Irvine, UC Santa Barbara, University of Illinois, Kansas State University, Mt. Holyoke College, Tulane University, University of Michigan, Harvard University, University of Washington, American Dance Festival, Milton Academy, and the Governor's School for the Arts (Virginia). He has conducted educational projects for the Wang Center in Boston, the Virginia International Arts Festival, Wolftrap Foundation, Seattle Theater Group, the Sydney Festival, the English National Opera, the Scottish Opera, the VA Greater Los Angeles Healthcare System, and Dance Umbrella (UK), and has designed and delivered professional development workshops for K-12 teachers in the New York City Department of Education.
David is a founding instructor, lead trainer and Program Director for the Mark Morris Dance Group's Dance for PD® program, which serves as a model for classes in more than 250 communities in 25 countries. He leads classes for people with Parkinson's disease around the world and has trained more than 2,000 other teaching artists in the Dance for PD® approach. He has co-produced five volumes of a successful At Home DVD series for the program and has been instrumental in designing innovative projects involving live streaming and Moving Through Glass, a dance-based Google Glass App for people with Parkinson's.
He received the 2018 Martha Hill Mid-Career Award, 2016 World Parkinson Congress Award for Distinguished Contribution to the Parkinson's Community and the 2013 Alan Bonander Humanitarian Award from the Parkinson's Unity Walk. He is a founding member of the Lincoln Center Global Exchange and a Thought Leader for the 2018 Edinburgh International Culture Summit. David serves on the Board of Directors for the Davis Phinney Foundation, and as an Advisory Board member for the Georgetown Lombardi Comprehensive Cancer Center's Arts & Humanities Program and the Dance & Creative Wellness Foundation. He contributed chapters in The Bloomsbury Handbook of Dance and Philosophy (Bloomsbury), Moving Ideas: Multimodal Learning in Communities and Schools (Peter Lang), Creating Dance: A Traveler's Guide (Hampton Press), and has co-authored articles appearing in such journals as The Drama Review, Health Promotion Practice, and Frontiers in Neurology.
David designed and teaches a pioneering dance-based elective course that is part of the required Narrative Medicine curriculum at Columbia University's College of Physicians and Surgeons.
Raised in Newton, Mass., he began his early dance training at Boston Ballet School, and attended Brown University where he received a B.A. magna cum laude with honors in English Literature, with a focus on cultural performance in early modern drama.